These companies trust in us:

Your e-benefits
4 REASONS FOR SWITCHING TO E-MOBILITY withIN YOUR COMPANY

Subsidies for vehicles and charging infrastructure
Not only the purchase of the e-vehicles but also the installation of the charging infrastructure is subsidized.

Lower maintenance costs during operation compared to combustion engines, due to the absence of wear and maintenance-intensive parts. wartungsintensiven Teilen.



Input tax deductibility and no ancillary wage costs
All costs are fully deductible, and employees who use the company car privately do not have to pay any additional costs.

Positive image
With an e-fleet, corporate values such as innovation, sustainability and conscious action are transferred to your brand..


BOOK A CALL NOW
Your funding and project plan
With our planning and implementation in 3 months to the e-fleet!
Together we develop your holistic fleet transformation in 4 phases: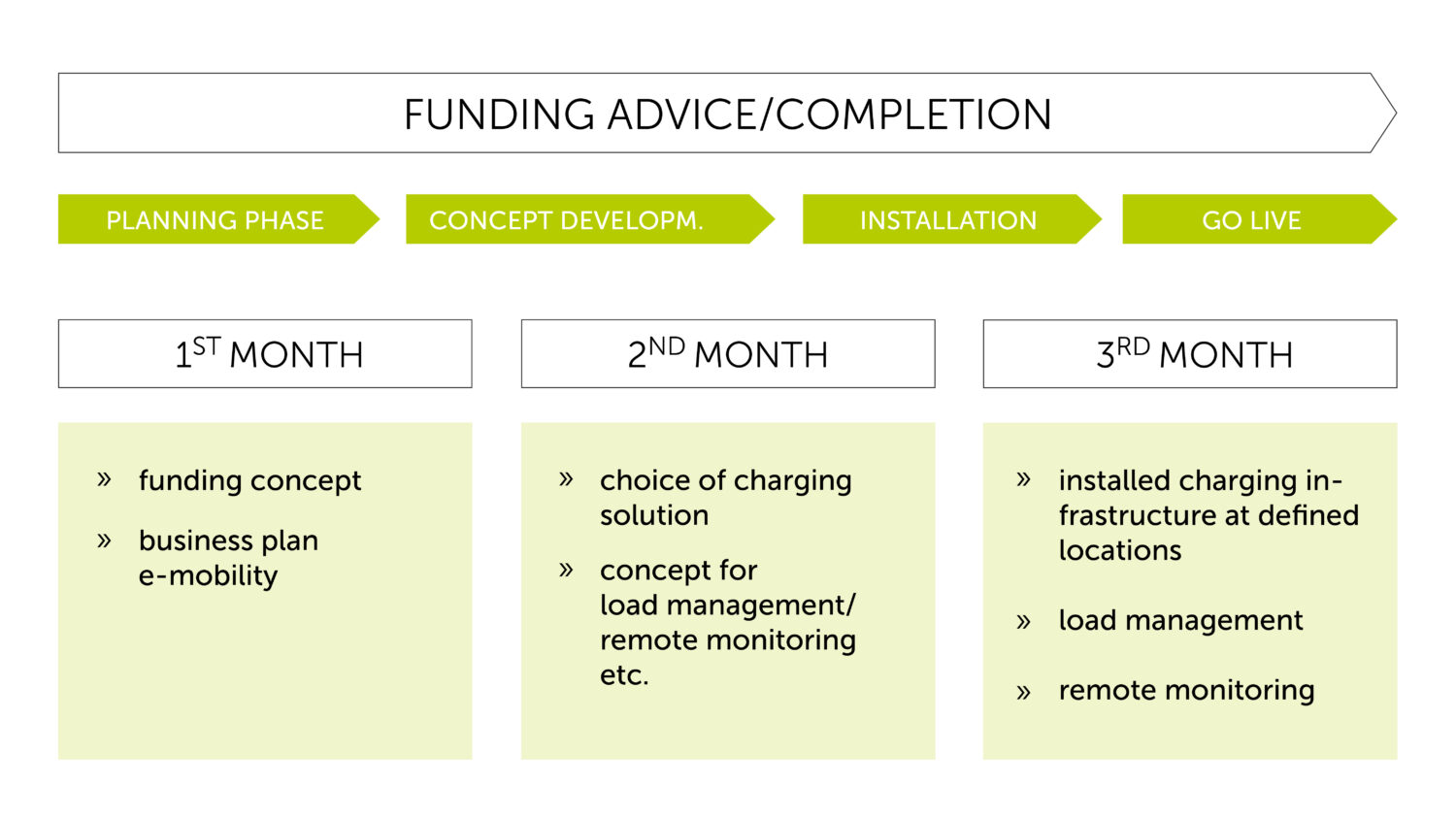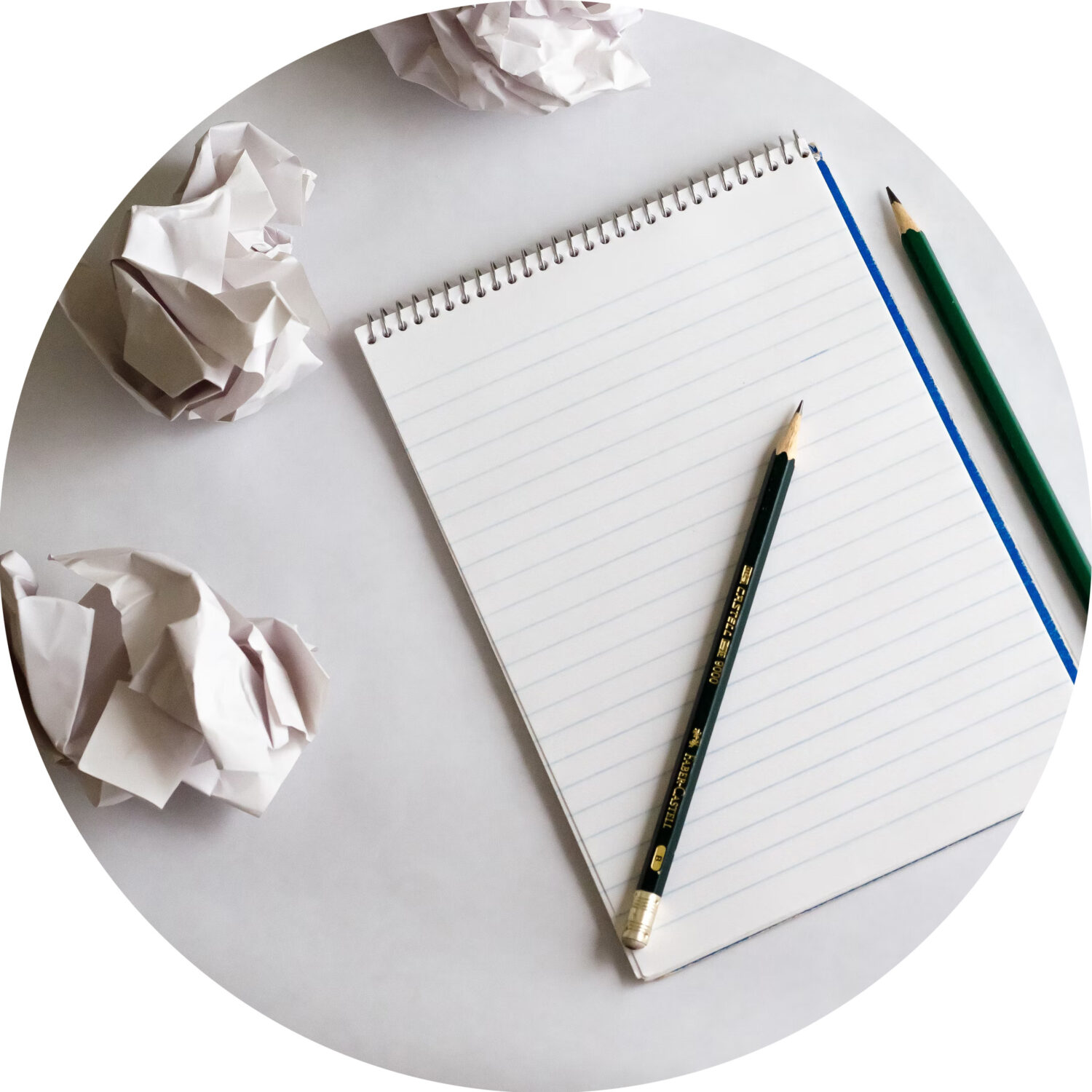 1. Planning Phase: Creation of the support concept and survey of the initial situation. Furthermore, we clarify the requirements and plan the scaling and expansion.en und planen die Skalierung und Erweiterung.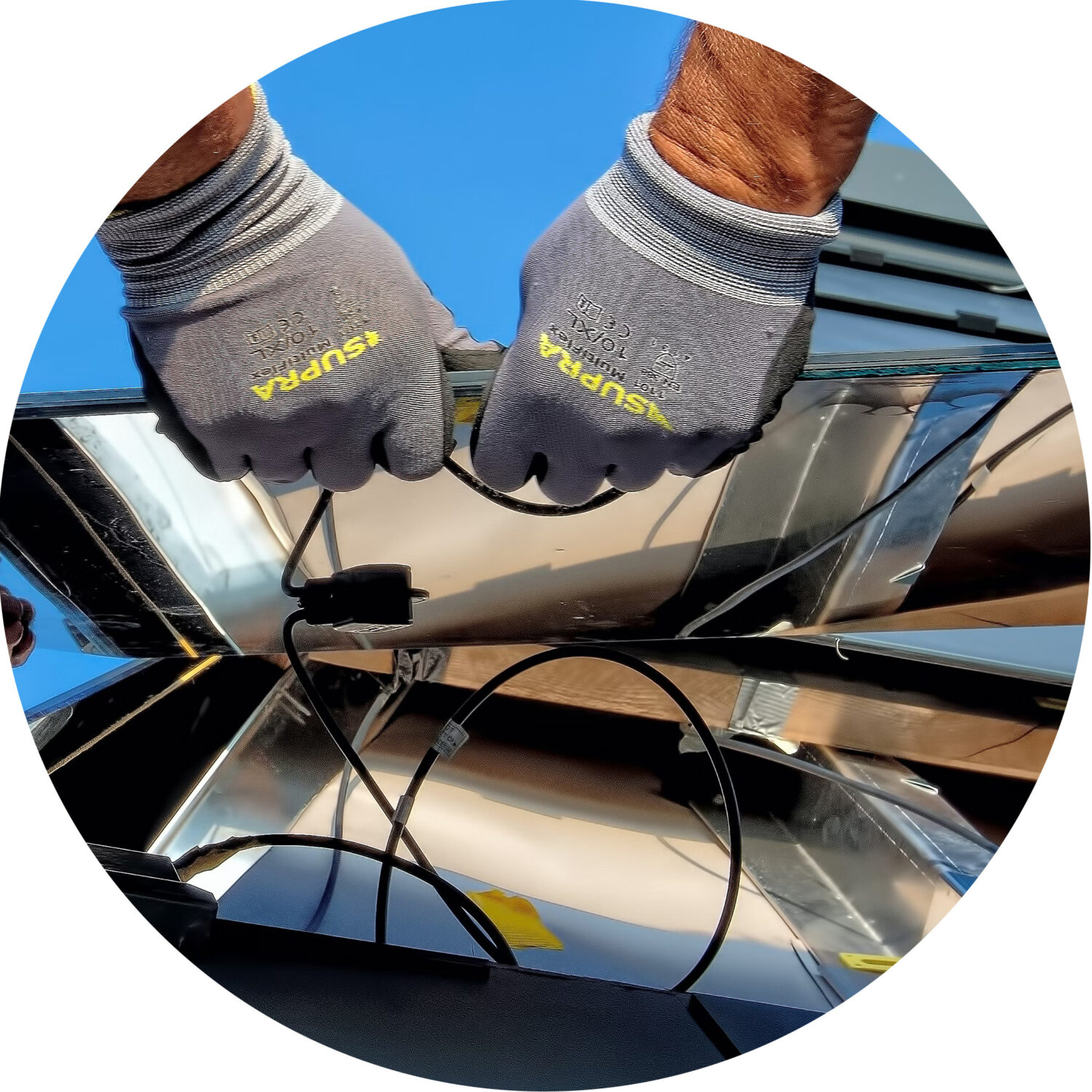 3. Installation: setup of the charging solutions, implementation of the load management and integration of the billing system.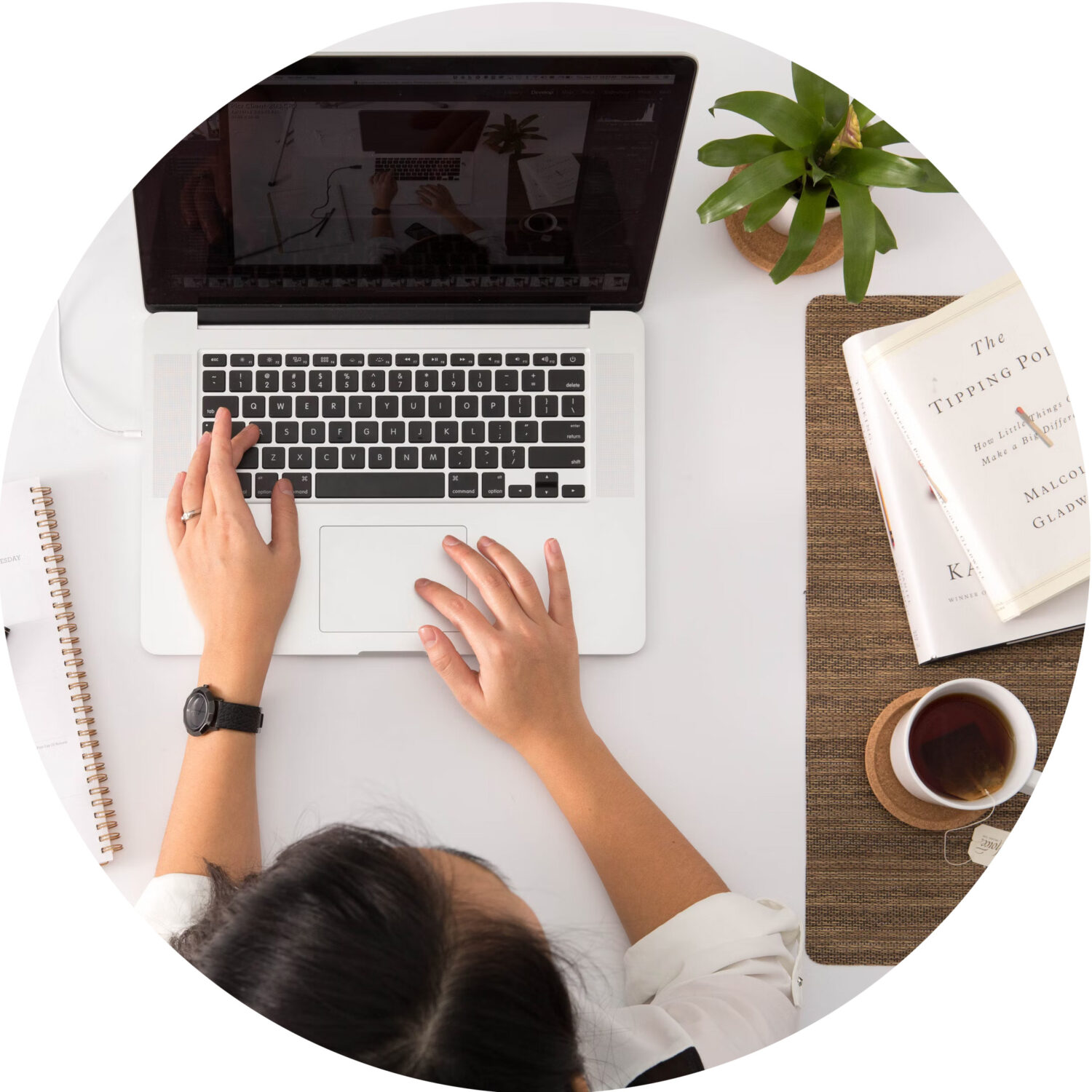 2. Concept Elaboration: elaboration of the e-fleet allocation, definition of the infrastructure requirements and the choice of infrastructure solutions.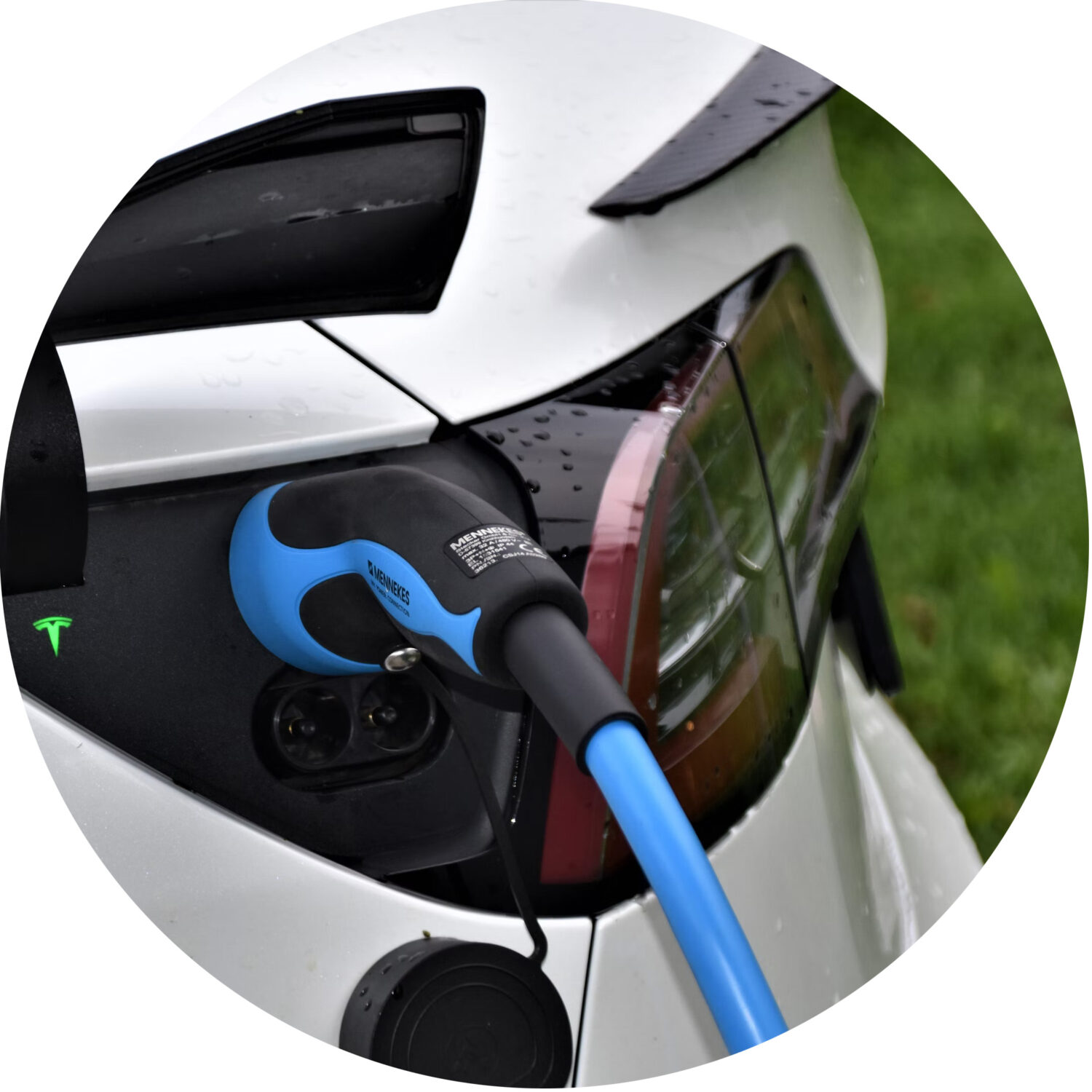 4. Go Live: commissioning of the infrastructure and optimal load management of the charging points. Furthermore, billing of the charging points and automated monitoring.
Get appointment details for a free info call!
Find out how we can add innovative electric vehicles to your fleet in 3 months and save you money in the process!
save up to 30 % costs
complete funding management for vehicles & charging infrastructure
from planning to commissioning
We are known from: