These companies trust in us:

The profitability analysis free of charge
6 STEPS OF YOUR INDIVIDUAL PV-ANALYSIS

Planning and Rendering
Using satellite images of your business, initial 3D sketches are created.

Efficiency Prediction
With the help of climate data, accurate predictions can be made about the efficiency of the plant.

Determination of self-sufficiency degree
By means of simulation of the entire plant, the degree of self-sufficiency - the proportion of electricity consumption that is supplied by the PV storage system - is determined.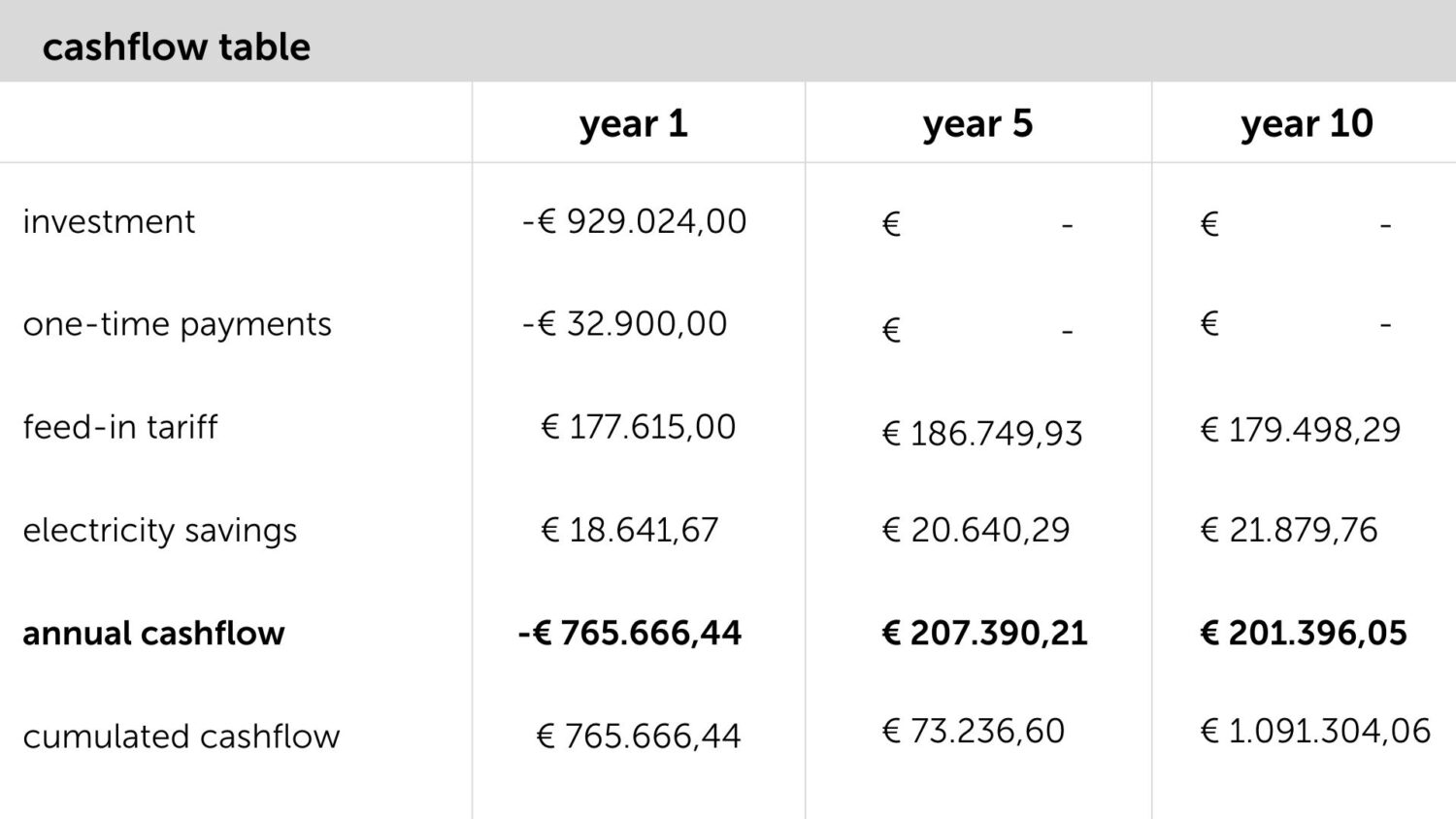 Profitability Analysis
Based on the determined data, the payback period of the system is calculated.

Cost Estimation
We determine the expected costs for the planning and construction of your PV system.
Cash-Flow Analysis
This shows you the economic results you can expect from your new PV system over the next 25 years.
Your 3-month funding and project plan
YOUR CUSTOMIZED PHOTOVOLTAIC SOLUTION.
As an all-in-one partner, we offer you not only the planning, but also the complete implementation of your photovoltaic system at your locations and take care of submitting the subsidies for you.
Book Analysis Meeting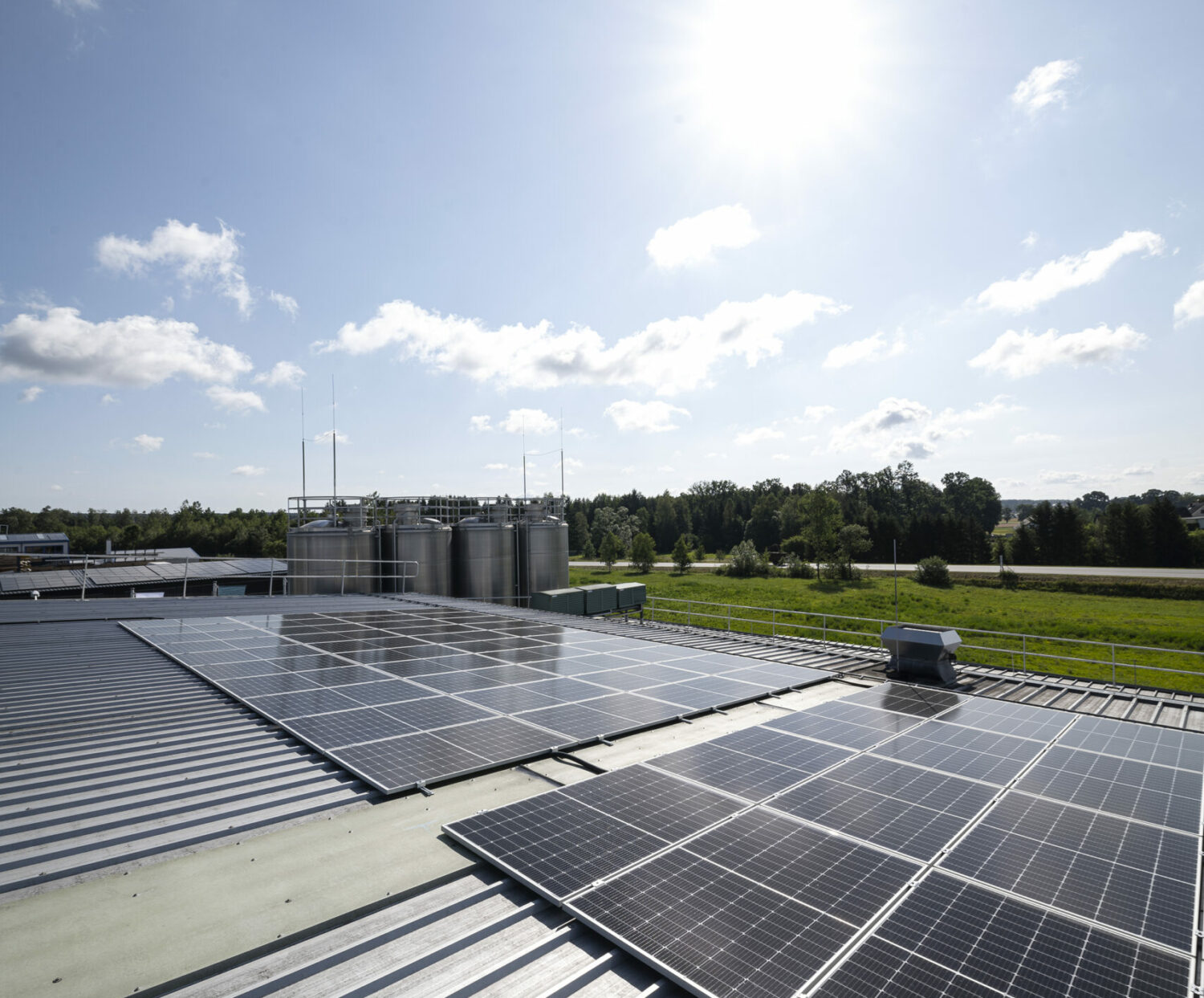 Get appointment suggestions for your free analysis meeting!
Whether on the subject of funding, technical questions or energy-saving potential – find out everything you need to know about your company's PV system.
Complete subsidy processing
in only 3 months to your company PV system
from planning to commissioning
We are known from: